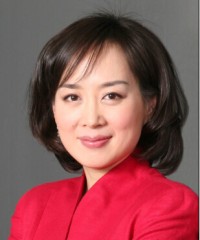 Diane Wang
Founder and Chief Executive Officer, DHgate.com (China)
Diane Wang is the Founder and CEO of DHgate.com. Founded in 2004, DHgate is China's first cross-border B2B e-commerce marketplace. By connecting Micro, Small and Medium sized retailers from every corner of the world with high quality manufacturers, DHgate.com takes a stand for a more equal world trade, upholds diversity and creativity.
After 14 years of development, DHgate.com has accumulated over 1.9 million Chinese suppliers, to serve over 19 million global buyers, from 222 countries and regions, with more than 13 million product listings.
Diane started her career working for Microsoft and Cisco. She was the youngest senior manager of Microsoft in China region, and the only female on the Cisco management team, where she was credited with leading the "Best Team in Asia".
In 1999, Diane, as part of the first generation of e-commerce entrepreneurs in China, co-founded and served as the first CEO of the first B2C e-commerce transactional platform in China, Joyo.com. Joyo became the largest B2C marketplace in China, and was acquired by Amazon in 2004 as their founding operation in China.