APF Canada is proud to lead the Women-only Business Mission Series (2019-2023), with presenting sponsorship from Air Canada and support from the Government of Canada, as part of the Women Entrepreneurship Strategy Ecosystem Fund. The missions provide Canadian women-led or -owned companies with the opportunity and support they need to access key markets in the Asia Pacific, including pre-mission training, B2B connections, in-market promotion, and public conferences with high-level speakers.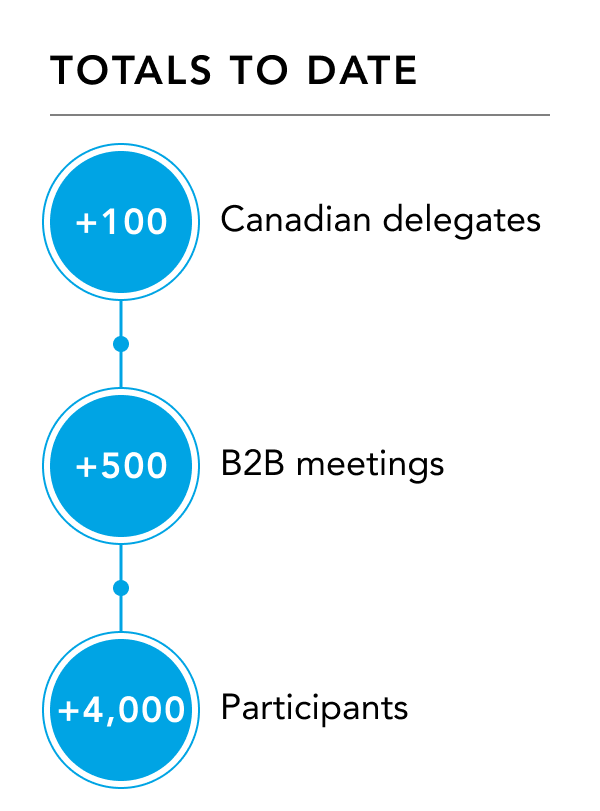 This project supports the Government of Canada's dual efforts to promote international trade diversification and to advance women's economic empowerment by encouraging Canadian business women to expand into the dynamic economies of the Asia Pacific. 
Building on the trade mission series, APF Canada has also launched CanWIN, the Canadian Women's International Network, to connect women thought leaders, entrepreneurs, and gender equality organizations to advance economic equality and empower Canadian women entrepreneurs through engagement with international growth markets in Asia.
To learn more about the missions, CanWIN, and future events in support of Canadian business women, subscribe to our mailing list. For general inquiries or inquiries about opportunities for collaboration, please contact Dr. A.W. Lee, Senior Program Manager, Diversity and Inclusive Growth Strategy for Women Entrepreneurs.
The Women only Business Mission series and CanWIN are supported by contributions from the Government of Canada through the Federal Economic Development Agency for Southern Ontario.  
Subscribe for news and announcements about the Women's Business Missions