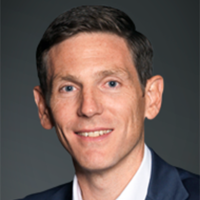 Jonathan Price
Chief Executive Officer, Teck Resources (Canada)
Jonathan Price was appointed Chief Executive Officer of Teck on September 30, 2022, and has been a member of Teck's Board of Directors since July 26, 2022.
Previously, Mr. Price was Executive Vice-President and Chief Financial Officer having joined Teck in October 2020. He brings extensive experience in the resources sector through a variety of finance, commercial, and business development roles spanning Europe, Asia, and Australia, with a focus on strategy, transformational change, and business improvement.
Prior to joining Teck, Mr. Price was employed by BHP from 2006 to 2020 where he was Chief Transformation Officer, Vice-President Finance, and Vice-President Investor Relations working in Asia, Australia, and the U.K. He has also worked in the Metals and Mining team at ABN AMRO Bank and held various production and technical roles with INCO.
Mr. Price holds a Master of Engineering (Honours) in Metallurgy and Materials Science from the University of Oxford and a Master of Business Administration from Cardiff University.