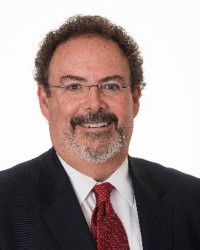 Michael Rolland
Former President and Chief Operating Officer, Asia-Pacific, OMERS (Canada)
Michael Rolland is President and Chief Operating Officer, Asia-Pacific for OMERS, the defined benefit pension plan for municipal employees in Ontario. In this role, Michael oversees and directs OMERS operations, business relationships and growth opportunities managed out of the OMERS Singapore and Australia offices.
Michael joined OMERS in 2000 and since then has pioneered change and driven success across a number of initiatives. Most recently, as OMERS Chief Investment Officer, Private Markets, Michael was directly responsible for spearheading the evolution of OMERS Infrastructure and OMERS Private Equity, and transforming these businesses into leading, global investment operations.
Michael has a diverse background in accounting, commercial finance and a broad range of industry sectors. He holds an Honours degree in Business Administration from the Richard Ivey School of Business at Western University, and is a Fellow of the Institute of Chartered Professional Accountants (FCPA) of Ontario.
Combining his business experience with his deep commitment to giving back, Michael has served on a variety of public, private, charity and community organization boards, both domestically and internationally.