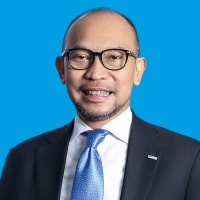 Muhamad Chatib Basri
Co-Founder and Senior Partner, CReco Research (Indonesia)
Muhamad Chatib Basri is the Chairman of the Indonesia Infrastructure Finance and Chairman of PT. XL-Axiata. Perviously he served as Indonesia's Minister of Finance and the Chairman of Indonesia's Investment Coordinating Board.
Dr Basri teaches at the Department of Economics, University Indonesia. He co-founded CReco Research Institute, a Jakarta based economic consulting firm in 2010.
He was an independent member of the Asia Pacific Regional Advisory Group of the International Monetary Fund (IMF)-of Asia Pacific. He was alsoma member of the High Level Trade Experts Group co-chaired by Jagdish Bhagwati and Peter Sutherland. He has also acted as a consultant for the World Bank, the Asian Development Bank (ADB), the USAID, AUSAID, OECD and UNCTAD.