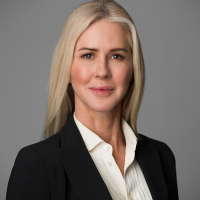 Susannah Pierce
President and Country Chair, Shell Canada (Canada)
Susannah Pierce is the President and Country Chair, Shell Canada. Previously, she was Director of Corporate Affairs, LNG Canada, a joint venture of Shell, Petronas, Mitsubishi, PetroChina and Kogas. She joined LNG Canada in 2013 and has been responsible for the project's federal and provincial regulatory approvals, Indigenous relations and negotiations, government relations, media relations, community consultation and communications. Under her leadership, the project achieved federal and provincial environmental approvals on schedule and received unprecedented support from First Nations, communities and governments. This support underpinned LNG Canada's Final Investment Decision in October 2018, making it the largest private sector investment in Canadian history.
Susannah serves on the Board of Directors of the following non-profit organizations: The Vancouver Police Foundation, The Vancouver General Hospital Foundation, BCBC Board of Governors, The Fraser Institute and The Canadian Global Affairs Institute. She was named to the Vancouver Magazine 2019 Power 50 and the BC Business 2015 Most Influential Women in Business lists. She was also recognized as a 2019 Most Influential Woman in Business by Business in Vancouver magazine.
Susannah is a graduate of the Johns Hopkins School of Advanced International Studies (SAIS) and The George Washington University, and speaks English, Spanish and French. She lives in Vancouver with her two children, Robert and Gabriela.