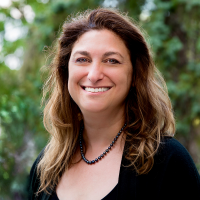 Dr. Allison Sekuler
President & Chief Scientist, Baycrest Health Sciences & President and Chief Scientist, CABHI
Dr. Allison Sekuler (FSEP, FPS, FAPS) is the Sandra A. Rotman Chair in Cognitive Neuroscience, President and Chief Scientist of Baycrest Academy for Research and Education at Baycrest Centre for Geriatric Care, and President and Chief Scientist at the Rotman Research Institute and the Centre for Aging + Brain Health Innovation (CABHI). A graduate of Pomona College (BA, Mathematics and Psychology) and the University of California, Berkeley (PhD, Psychology), Allison is also a Professor at the University of Toronto and McMaster University.  
At Baycrest, Allison leads the campus-wide research programs in aging, dementia, and brain health and wellness; and the strategic direction of the CABHI as it pursues its mission to accelerate innovative products, services, and best practices to support brain health and healthy aging, working closely with partners in the academic, health, government, non-profit, and industry sectors within Canada and globally. Her own research on perception and cognition uses behavioural and neuroimaging approaches, with specific interests in aging, face perception, learning and plasticity, and neurotechnology. Her translational work aims to develop methods to prevent, detect, and treat age-related sensory- and cognitive-decline.  
She has scientific and industry collaborations across North America, the EU, and Asia, and her work has been published in leading international journals, including Nature. Allison has won numerous national and international awards for research, teaching, and leadership - including serving as the country's first Canada Research Chair in Cognitive Neuroscience and recently being named one of WXN's Top 100 Most Powerful Women in Canada in 2019.