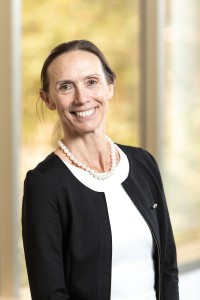 Lesley Gillespie, OAM
Co-founder & Director, Bakers Delight Holdings / COBS Bread
Lesley, along with her husband Roger, are founders of Bakers Delight, a 670 plus bakery franchise network across four countries: Australia, New Zealand, Canada and the United States. In Canada and the US it is branded as COBS Bread. Bakers Delight started from one bakery in Hawthorn, Melbourne, in May 1980.  
Even though Bakers Delight / COBS Bread could now no longer be classed as a small business, the many franchisees across the network are small business operators. Lesley understands small business and she is committed to the success of Bakers Delight / COBS Bread franchisees. They are part of the backbone of the communities they serve. 
Community involvement has been important, and over the years Lesley has been involved in many community activities ranging from serving on school boards to chairing advisory committees at Swinburne and Monash universities. Bakers Delight / COBS Bread has always been there to support at the community grass roots level, whether it be local sporting teams or Bunnings sausage sizzles. For the last 21 years, Bakers Delight has partnered with the Breast Cancer Network of Australia helping to raise millions of dollars to support families affected by this disease. 
In 2019, Lesley was asked to join the Board of the Australian Business Growth Fund, a federal government partnership with the major banks. It is committed to helping small and medium sized businesses prosper, leading to more employment and ultimately stronger and more cohesive communities. It is modelled on similar funds in the UK and Canada. 
Lesley has been honoured with the Order of Australia Medal (OAM), a Fellowship from Monash University where she gained an Honours Degree in Science and a Diploma of Education, as a Champion of Entrepreneurship at the EY Entrepreneur Of The Year™ Southern Region awards, and she has received Honorary Doctorates from Swinburne University of Technology and Monash University.