Synopsis
Kulumaha: Behind the Singing is a heartwarming documentary about the challenges Indigenous children in rural Taiwan face in attaining adequate education. The film strongly advocates for the Bunun tribe's efforts to reform its social structure, which has constantly struggled from a lack of resources, with the help of its student choir, Vox Nativa.
---
What lies 'behind the singing'?
Kulumaha kicked off this year's Vancouver Taiwan Film Festival, featuring films that touch on the theme, 'Homeward Bound.' On Taiwan's highest peak, Mount Jade, the voices of Vox Nativa's children resonate, helping to preserve Bunun culture through their performances. The choir's mission is to use music as a means through which the tribe's disadvantaged students can access better education, potentially putting more of life's possibilities within their reach.
As the choir's founder explains, "Maybe one more elite in the city isn't that important to the city's growth, but one more elite in the Indigenous community and a huge transformation could be right around the corner." He believes tribes like the Bunun will only thrive by nurturing their youth to become future members of mainstream society. This raw documentary vividly portrays the students' emotional journeys as they grapple with school life, and it follows the unfolding of their successes and challenges as they transition from village life to the city.
Kipahpah Ima! - Let's Clap Together!
The film notes that Indigenous students in Taiwan enjoy a 'bonus points' policy in their high school and university entrance exams. However, the policy seems to be one that causes the students distress. One of the students explains that he faces discrimination and microaggressions from his urban peers. Despite his hard work, he describes being asked by his classmates, "Why study so hard when you get extra credit anyway?" This depicts one of the ways the movie subtly addresses the generational challenges experienced by Indigenous tribes worldwide, particularly those struggling to preserve their culture and identity in the face of deep-rooted ethnic biases.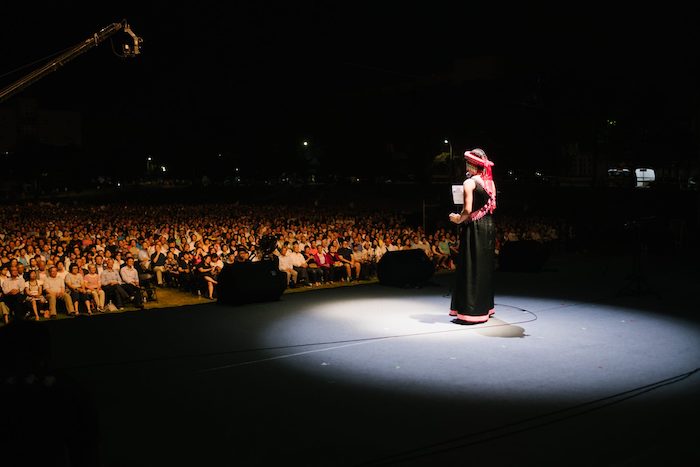 Was Vox Nativa's vision of acceptance and inclusion finally realized? The movie doesn't give us a clear answer, but everything seems to be moving in a positive direction. The students who graduated from Vox Nativa remain in close contact with the choir and their Indigenous community, and they find ways to give back to their community.
This documentary invites viewers to explore the universal human experience through a Taiwanese lens, and its director, Chen Haomei, leaves the audience with a lingering question: What is the future of education for the Indigenous communities of Taiwan?
---
ABOUT Vancouver Taiwanese Film Festival
The Vancouver Taiwanese Film Festival (TWFF) is an annual non-profit art and culture initiative started in 2007. It has been well-received by the Vancouver communities, and over the years, has become the largest film festival focusing on Taiwanese cinema in North America.
Over the past 16 years, TWFF has presented more than 100 Taiwanese films and invited many filmmakers and directors to Vancouver. Each year, there have been record-breaking box-office sales and a tremendous increase in media coverage. It not only feeds the multiculturalism in Canada but also builds a bridge connecting the art of Taiwanese films with Canada to create an even more diverse community.