The increasingly tense relations between the U.S. and China peaked in January 2021 when the Trump administration announced a ban on Xinjiang cotton after accusing China of exploiting forced labour and committing cultural genocide and crimes against humanity in the autonomous territory in northwest China, home to many ethnic minority groups, including one million Uyghurs. Since the announcement, China and the U.S. have been engaged in several tit-for-tat retaliatory moves. The international fashion industry, expected to grow from US$25.09 billion in 2020 to US$30.58 billion in 2021, is in large part dependent on cotton from Xinjiang and has been caught up in the increasingly conflictual relationship between Beijing and Washington. As Xinjiang produces 20 per cent of all cotton worldwide, international fashion brands operating in China are navigating a politically sensitive situation, one that is poised to become even more turbulent in the months ahead.
Retaliating through policy
Following years of increasing trade tensions, U.S. policies towards China began to harden in 2020, with the human rights situation in Xinjiang becoming a major issue in bilateral relations. In March 2021, following a series of reports exposing human rights abuses in Xinjiang, the U.S., EU, and Canada jointly announced a co-ordinated effort to impose sanctions on Chinese officials. In May, China countered with sanctions on EU individuals and organizations depicted as "severely harming China's sovereignty and interests and maliciously spreading lies and disinformation." In June 2021, China passed the Anti-Sanctions Law to protect its national sovereignty, security, and development interests. Under the Law, all companies operating in China are forbidden from complying with any sanctions targeting China. Foreign organizations, officials and their families, and senior-level employees may be at risk of penalties if they are involved in the "formulation or implementation of discriminatory measures against Chinese citizens or entities." The Anti-Sanctions Law stands as the first major instrument China has adopted in retaliation to Western sanctions.
The U.S. upped the ante again in July 2021, when the U.S. Senate passed the Uyghur Forced Labour Prevention Act banning imports from Xinjiang. The Bill is centred on "rebuttable presumption," or the assumption that all manufactured goods in Xinjiang are made with forced labour and therefore banned under the 1930 Smoot-Hawley Tariff Act. The Bill is expected to head to the House of Representatives sometime this fall, and if it passes, it will reach US President Joe Biden's desk to be signed into law. If adopted, the Bill will push international fashion brands operating in the U.S. to reevaluate their ties with Xinjiang, further intensifying tensions between China and the U.S.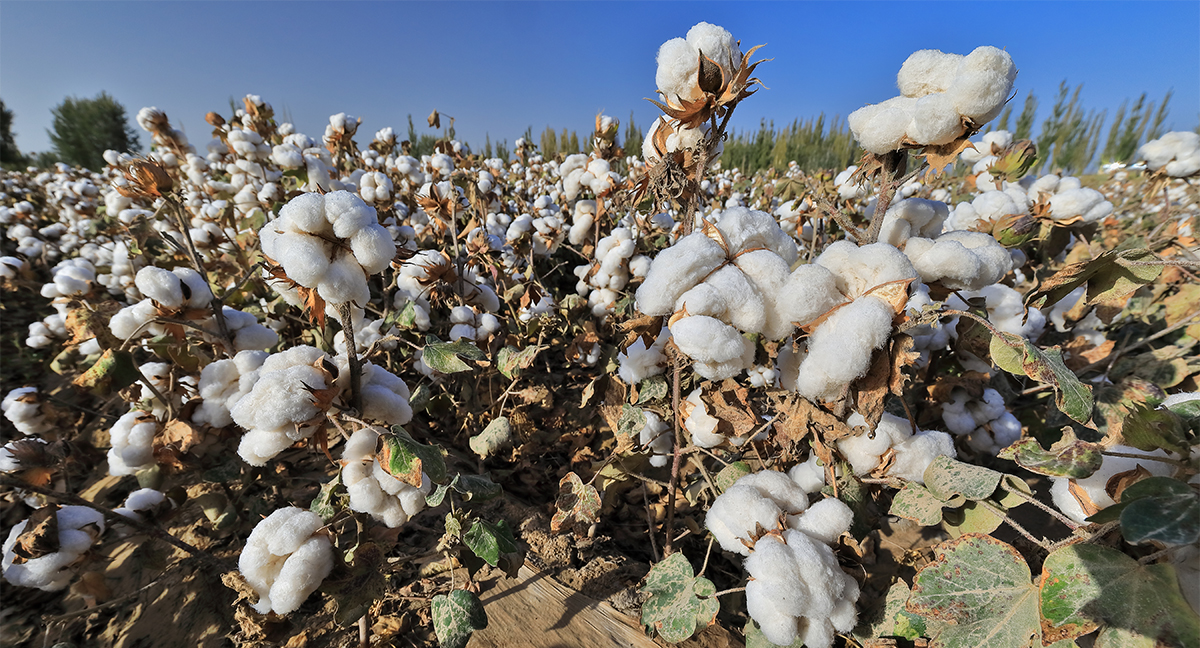 The U.S. has been so far quick to enforce its sanctions on China. In January, the U.S. Customs and Border Protection (CBP) blocked shipments of UNIQLO cotton men's shirts over concerns the fashion brand had violated the Xinjiang cotton ban. UNIQLO defended its position by claiming that "No UNIQLO product is manufactured in the Xinjiang region" and submitting documents providing proof that the shirts were manufactured at a plant in China using cotton sourced from outside the country. However, the CBP persisted in blocking the company's shipments, claiming that UNIQLO provided numerous deficiencies upon submission, with illegible purchase contracts and unsigned and undated Chinese customs declarations. Nate Herman, a senior vice-president of policy at the American Apparel & Footwear Association, raised concerns over CBP's actions, complaining that fashion brands are treated as guilty until proven innocent. Ultimately, and whether the House of Representatives passes the Bill, it sends a strong political message to international brands to relinquish any ties with Xinjiang if they want to conduct business in the U.S.
The Xinjiang conundrum for fashion companies
Many Chinese social media users have denounced international clothing brands that have publicly condemned forced labour in Xinjiang. Chinese netizens cite hypocrisy in brands that "spread rumours" about Xinjiang while also wanting to profit in China. Meanwhile, famous Chinese celebrities have severed lucrative endorsement deals with international brands like Nike, Adidas, and Burberry, while several commercial real estate landlords have closed the involved stores.
In one case, Swedish clothing giant H&M released a statement assuring its customers it was not working with factories located in Xinjiang. H&M was subsequently erased from e-commerce apps like Alibaba, daily deals platforms, and map applications on March 25. As of October 2021, H&M was still missing from popular Chinese e-commerce applications, but the physical retail stores remain open. While H&M's sales in China dropped by 23 per cent for the quarter between March 1, 2021 and May 31, 2021, it nonetheless reported a US$420-million pre-tax profit. On March 31 of this year, H&M released a statement that it was "dedicated to regaining the trust and confidence of [its] customers, colleagues, and business partners in China." H&M is still profiting in China, but the long-term impacts of the consumer boycotts and a tarnished image in China remain to be seen.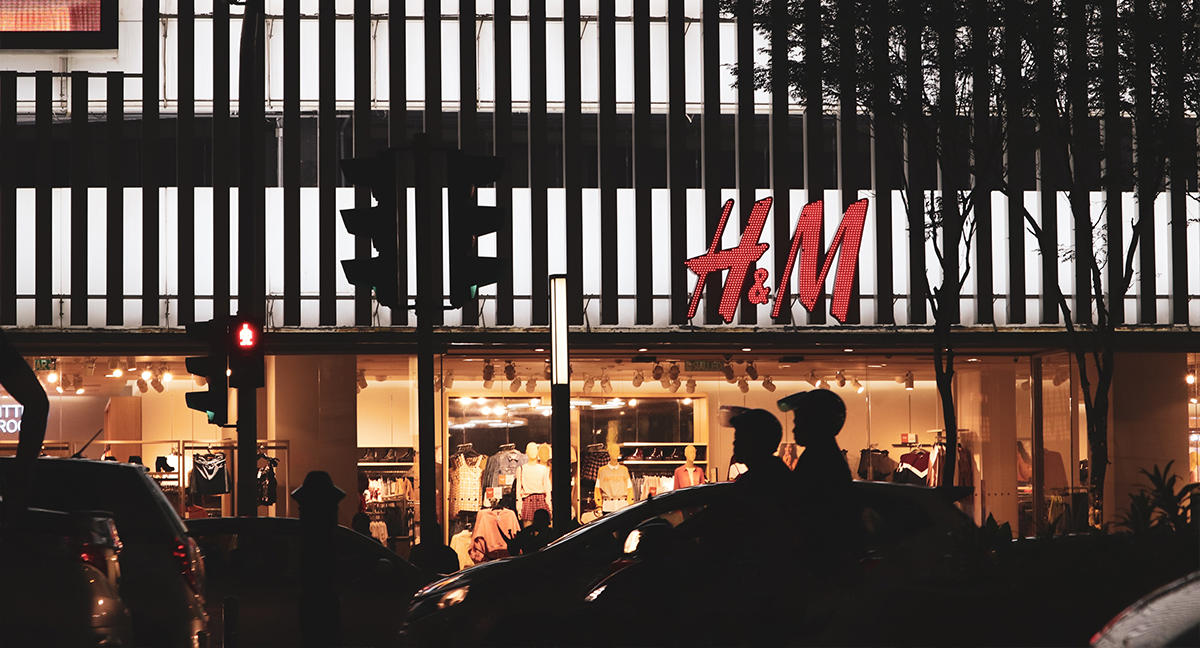 Although the U.S. commands a strong presence in the global economy, many international brands rely on China's immense consumer market to bolster their profits. According to a McKinsey report on COVID-19's effect on the fashion industry, companies with strong Asia Pacific ties performed the best. Meanwhile, analysis conducted by Morningstar Inc. on China's sales backlash against companies that took a stand against the treatment of Muslim Uyghurs in the Xinjiang region found that UNIQLO's sales on the TMall e-commerce platform dropped more than 20 per cent, Adidas' sales fell by 78 per cent, and Nike's sales decreased by 59 per cent in April 2021 from a year ago. The decrease in sales is attributed to the consumer boycotts, with Chinese customers turning instead to Chinese brands. In particular, China's Generation Z has grown up in an age of social media and rapid economic development in China that has boosted their cultural confidence. Through Gen Z's cultural confidence, many young Chinese now explore domestic brands and try to find Chinese designers while they grow more critical of foreign fashion brands. With this demographic making up 15 per cent of China's population, international fashion brands will need to pay more attention to appealing to young consumers.
The future of the fashion industry and China 
Meanwhile, despite the U.S. ban on Xinjiang cotton, China claims to have seen a heightened demand from its domestic and international markets for Xinjiang cotton. In July, the price reportedly rose to more than C$3,200 a ton from C$2,700 a year earlier. The head of a cotton farmers' cooperative in Shihezi, a city in Xinjiang, has even attributed the Xinjiang cotton demand to the free publicity from its boycott. However, numbers reflect that China has imported more cotton this year from other countries like the U.S., India, and Vietnam. The U.S. Department of Agriculture reports that U.S. cotton exports to China this year surged to 1.2 million tons from a year earlier and more than double the half-million tons in the previous two years. Further, the Xinjiang cotton ban has reportedly influenced cotton prices to hit a 10-year high of C$1.45 per pound, a price unseen since 2011.
Indeed, the efficacy of the Xinjiang cotton ban is limited when Xinjiang cotton is often intermingled with cotton from elsewhere and bought through online platforms. Indeed, the long-term impacts of the ban on the Xinjiang cotton supply chain remain unknown. But as tensions further escalate, and if the U.S. continues to affirm its stance against labour and rights violations in Xinjiang, cotton products may reach higher peaks in prices, and fashion companies may have to adjust their marketing image to appeal to consumers in China, particularly the young and media-savvy consumers of tomorrow.
The views expressed here are those of the author, and do not necessarily represent the views of the Asia Pacific Foundation of Canada.