The Asia Pacific Foundation of Canada's 2022 Investment Monitor report on research and development (R&D) analyzes foreign direct investment (FDI) flows between Canada and the Asia Pacific in R&D sectors. While FDI flows in R&D between Canada and Asian economies accounted for only five per cent of total FDI flows between Canada and Asia from 2003 to 2021, Asian FDI in Canadian R&D has expanded significantly since 2013, jumping from C$400M to C$1B in 2021.
Data from the Investment Monitor shows that the software and computer services sector comprised the majority of this investment and that Japan has been among the most active investors in Canadian R&D, with several large multinational companies (MNCs), like Fujitsu, leading these investment flows.
To learn more about the experience of large MNCs operating in Canadian R&D sectors, APF Canada had the pleasure to interview Dr. Todd Law, an offerings manager at Fujitsu, about the company's investment in a new artificial intelligence (AI) centre in Vancouver, Canada.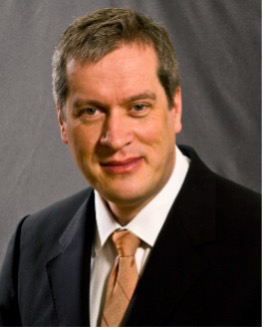 Dr. Todd Law is an offerings manager at Fujitsu Intelligence Technology Limited in Vancouver. He holds an engineering degree (electrical) from McGill University in Montreal, as well as master's and doctorate degrees in computer science from the Nagoya Institute of Technology in Japan. Todd has worked in industry for more than 25 years, focusing on automation, AI, and, most recently, quantum algorithms.
Fujitsu's journey into Canada's R&D sector
Fujitsu is a multinational corporation focused on information and communication technology services, solutions, and products. In 2021, Fujitsu launched a new business brand, Uvance, to advance sustainability across seven key areas – sustainable manufacturing, consumer experience, healthy living, trusted society, digital shifts, business applications, and hybrid IT. As part of this strategy, the company is tackling important problems that matter to society, such as climate change, through new technological solutions in AI, quantum computing, and other advanced technologies.
Expanding its footprint in Canada and North America, the company established Fujitsu Intelligence Technology in Vancouver in 2018 – a new subsidiary to focus on AI and quantum technology, and to develop and spearhead the company's global AI and quantum business. In doing so, the subsidiary brings together technologies and solutions developed across Fujitsu's international offices and local partners and combines them into products and services to drive the development of new solutions.
Fujitsu Intelligence Technology (FIT) has partnered with multiple companies across Canada and the United States to enable the integration of Fujitsu into the North American ecosystem of companies currently at the forefront of technological innovation.
For example, to drive advancements in health care, FIT is working to reduce the COVID-19 surgery backlog by developing AI-driven technology to optimize schedules for surgical teams, equipment, and operating rooms. Fujitsu technology is also powering sustainability in city planning and has found success in AI with multiple government customers.
The City of Montréal, for instance, deployed a Fujitsu smart city AI solution to analyze the traffic flow of some 2,500 traffic lights, helping the city to proactively reduce traffic-related issues before they occur. The result is smoother traffic flows, less congestion, and reduced air pollution. The AI-driven solution also helps the city plan service maintenance routes for snowplows and other vehicles much more effectively. Beyond simply reducing traffic, the initiative aims to reduce CO2 emissions by lowering traffic congestion to mitigate the impacts of climate change – a process Fujitsu hopes to replicate across North America.
Choosing Canada and Vancouver as corporate base
Fujitsu's decision to come to Vancouver was motivated by several factors. First, Fujitsu has had an existing corporate presence in Canada, including in Vancouver, for almost 30 years. The presence of a longstanding Fujitsu subsidiary in Canada, with colleagues, customers, and engagements that Fujitsu could leverage, contributed significantly to the Japanese firm's decision to open an AI office in Vancouver.
Fujitsu was also keen to access the deep talent pool of experienced and knowledgeable professionals across Canada and especially in Vancouver, a hotbed of tech talent. Fujitsu has also drawn talent, both new grads and mid-career personnel, from across Canada, including from Simon Fraser University, the University of British Columbia, and the University of Toronto.
The company benefits from Vancouver's dynamic startup environment. Dr. Law pointed out that Vancouver is a "startup city" with some 1,000 startups, more than any other city in Canada. Fujitsu was particularly interested in leveraging the presence of Vancouver's well-established quantum ecosystem, which includes companies such as D-Wave Systems, 1QBit, and the Good Chemistry Company.
Other factors that drew Fujitsu to Canada and Vancouver were the country's market size and the city's multicultural composition. Dr. Law noted that Canada was a good place to start in North America for Fujitsu Intelligence Technology given its smaller market, which makes it easier to "find your way around." Vancouver was also enticing due to its multicultural nature and convenient location for the firm's foreign employees – two-thirds of the original workers hired for the new Vancouver office were Fujitsu employees from Japan who relocated with their families. Vancouver has a well-established Japanese community with food, services, schools, daycares, and other services in the Japanese language to ease the transition. Adding to Vancouver's benefits, it is only a single, direct flight away from Japan.
Finally, Dr. Law identified what he refers to as 'East-West' and 'North-South' dynamics, which affect the local high-tech scene in Vancouver. The 'East-West dynamic' draws talent from points further east in Canada to Vancouver, given that Vancouver is a desirable city in which to live. The 'North-South dynamic' is reinforced by the up-and-down-the-coast relationship with Silicon Valley in California. Fujitsu has a corporate office, Fujitsu Research of America, in Sunnyvale, California, home to other tech giants like Apple, Microsoft, and Google.
Vancouver's Fujitsu office currently collaborates with the Sunnyvale office on various projects and technologies. For example, some employees from Fujitsu's Sunnyvale office relocated temporarily to Vancouver to support the establishment of the new office and brought with them the Silicon Valley culture and workflow. This cultural injection of how things work in the North American high-tech sector infused new elements into the company's existing Japanese work culture.
Supportive government
As noted in the Investment Monitor report on R&D, the Canadian government has developed several programs and initiatives to boost FDI in R&D and attract international investors. One of these initiatives is the Digital Supercluster in Vancouver. Dr. Law agrees that the Digital Supercluster is a positive initiative for Canada and companies that can network in the cluster, but notes it is still in the early days of its operation. Fujitsu is an associate member of the Digital Supercluster and participates in some of its events. For Fujitsu, this engagement has been mainly in an observatory capacity but has the potential to scale up.
Dr. Law has also identified the support of the federal and provincial governments as having played a positive role in attracting Fujitsu's corporate base in Vancouver. Both governments tried to ensure that the process went smoothly, he said.
Making Canada more attractive to foreign investors in R&D
While the expansion in Canada has been a net positive for Fujitsu, Dr. Law admits there have been challenges. For example, it can be challenging for foreign companies to access funding and grants provided by federal funding agencies such as The Natural Sciences and Engineering Research Council of Canada (NSERC) – important for projects that are research-oriented in nature and involve collaboration with academia.
Canada's NSERC only provides funding to universities and colleges, with rules prohibiting grants of any kind to non-academic entities. This is in contrast to the Horizon Europe program, which funds research and development in the private and public sectors to foster the commercialization of new products and technologies. Fujitsu is bridging this gap by deeply engaging with academia as part of public-private partnerships. For example, Fujitsu has a 'Co-creation Lab' at the University of Toronto that applies Fujitsu's technology, such as the Digital Annealer computing technology based on digital circuit architecture that solves combinational optimization problems at high speeds. Applications of this technology include chemistry projects, radiation therapy, emissions reduction, and improvements to transportation. Universities are also places where talent is growing, and connections may lead to future employment at Fujitsu.
Dr. Law notes that public funding is important in helping businesses solve global problems, such as climate change, or to discover new materials, such as a new catalyst to generate hydrogen more cheaply. As Dr. Law suggests, solving global problems requires a global approach, including global partnerships that include international companies and their talent and ideas.
Bilateral partnerships may be of benefit to Japanese companies working in R&D
Dr. Law also notes that companies like Fujitsu can benefit from bilateral agreements designed to promote technology and innovation. He pointed to a recently-signed agreement between the Province of British Columbia and Japan Overseas Investment Corporation for Transport and Urban Development (JOIN). JOIN is a program that enables Japanese companies to promote their technologies, services, and products in infrastructure to other countries. The agreement between B.C. and JOIN, signed in June 2022, is expected to promote bilateral FDI in technology and transportation infrastructure between Canada and Japan. While Fujitsu has limited interaction with JOIN at this point, there is much potential for Fujitsu to leverage JOIN as a mechanism to undertake projects in various combinations of countries and technologies.
Future of Canada's R&D
As noted in the Investment Monitor R&D report, Canada is scaling up its efforts to attract cutting-edge companies in R&D, which will help foster a unique ecosystem to support technologies of the future. The experience of Fujitsu Intelligence Technology in Vancouver shines a light on the experience of foreign investors in Canada's R&D by highlighting the importance of supportive government policies and close corporate ties in scaling up R&D initiatives in Canada. As Canada and its international partners scale up R&D partnerships across international borders to solve global challenges, we expect to see more success stories like Fujitsu's Intelligence Technology in Vancouver.